1
« on: April 05, 2019, 04:21:49 PM »
This will be a structure kitbash for the Two Cities layout. That thread is getting rather large so I've decided to break individual structures out and update that thread when they are installed.
There is an odd, essentially triangular shaped, area to the right of the station that needs a multi-story brick structure to house a manufacturing business.
This photo is from the back of the scene.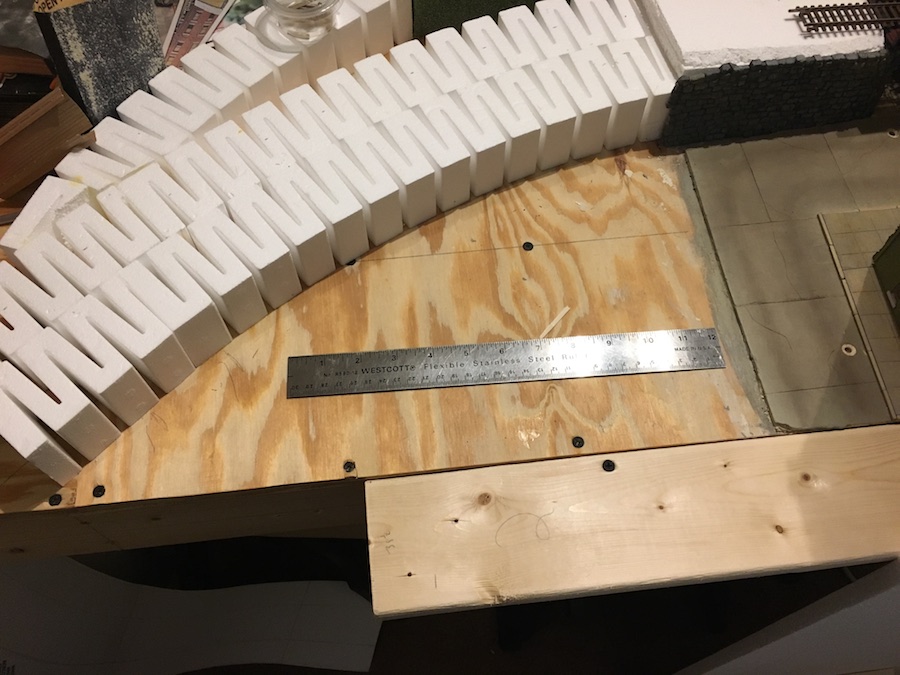 In order to work on the design at the work bench I made a simple template of the space.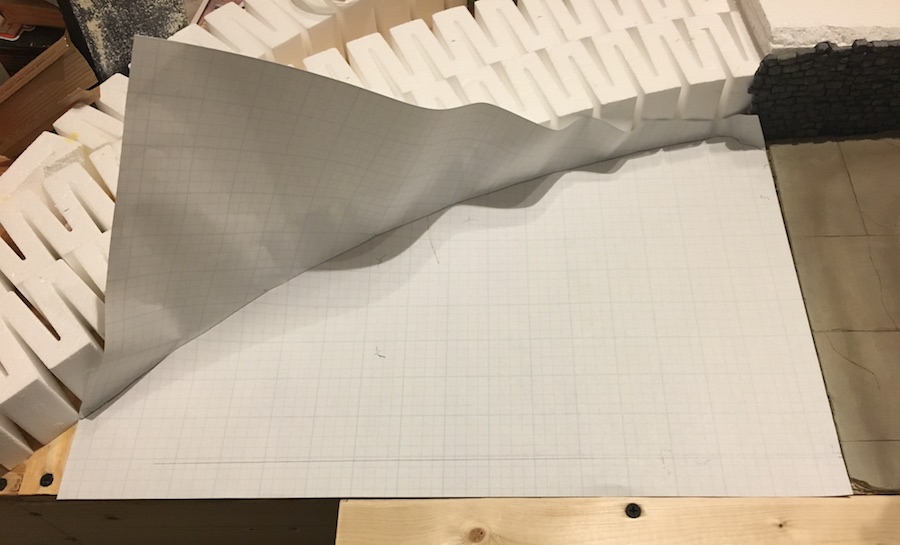 I went though my supply of brick structure kits and after some pondering settled on these two. The kit on the left is now sold by Woodland Scenics and the kit on the right is from Lunde Studios.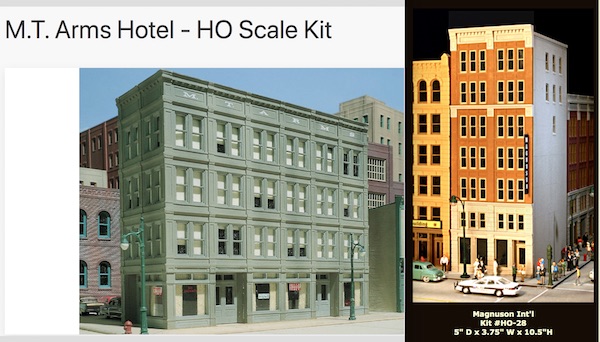 If you're not familiar with Lunde Studios, these structures are designed by Bob Lunde who brought us DPM (now woodland scenics) and Magnuson structures.
As luck would have it, the brick sizes on these two kits are essential identical and the windows are very similar. This statement may strike you as odd from the photos above but for this structure I will not be using the fronts of the buildings, but only the back and sides.
Using the back and one side from the Lunde Studios kit, two sets from the DPM kit, and a bit of painters tape I worked up a pleasing general layout for the building. The DMP walls will need to be spliced to make them taller.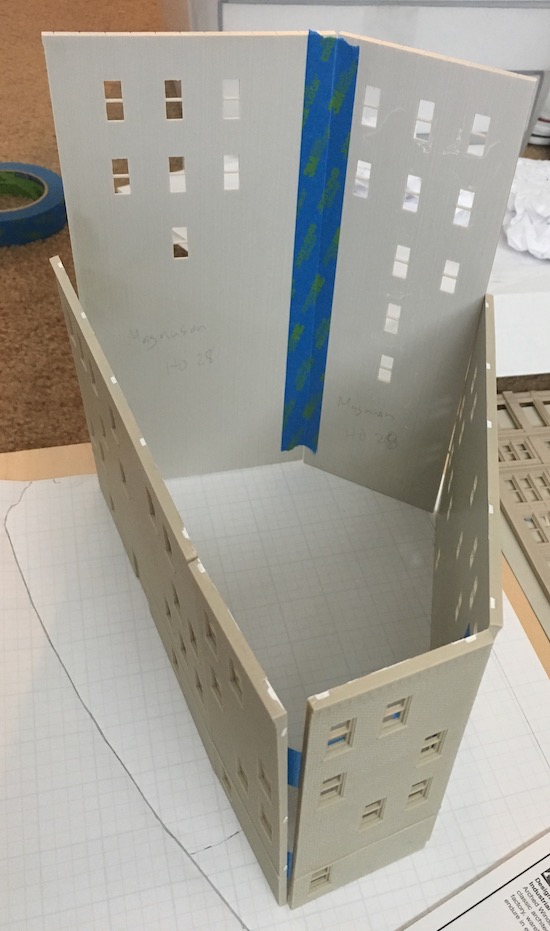 I did a little more playing and decided to add another angle to the track side wall of the building.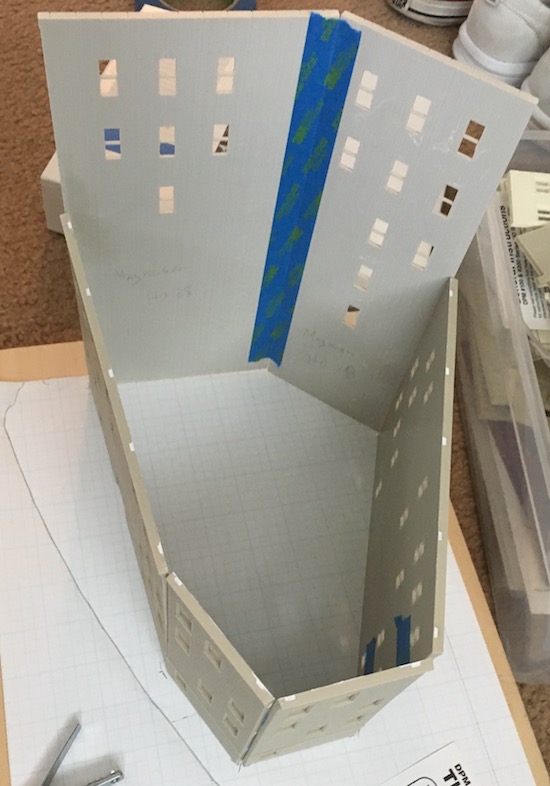 I'll need a couple more of the DMP kits to move forward but its off to a good start.
Cheers!